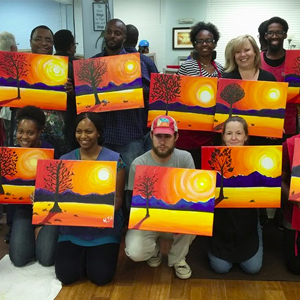 Brush up on your skills or expand your artistic practice with a workshop led by an experienced art instructor and professional visual artist. McRay will teach your group of up to thirty students artistic skills such as abstract and landscape painting, mixed media, collage, color theory and self-expression.
If you would prefer to expand your skills in a more personal setting, McRay is available for private lessons. Learn how to express yourself creatively from a seasoned visual artist.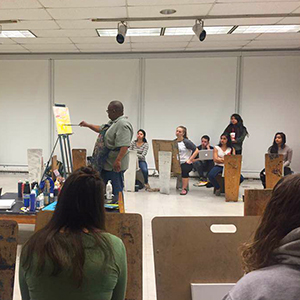 McRay received a BFA degree at the Maryland Institute, College of Art, where he earned a four-year scholarship for his artistic talent. Since 1999, McRay has had a varied range of teaching & lecturing experiences with United Arts Council of Raleigh and Wake, Mary Phillips School, Longview School, Tammy Lynn Center for Developmental Disabilities, Jerry's Artarama, Cary Visual Arts, Cary Arts Center, The Salvation Army, Wake County Public Schools, NC State University, Saint Augustine's University, Artspace, and various NC arts councils.